DB2 Armrest installation
bam-bam
Council Member
I forgot to take pictures of the re-padding procedure...I used some high-density foam from the craft store.
The Integra has threaded inserts here...not so the wagon.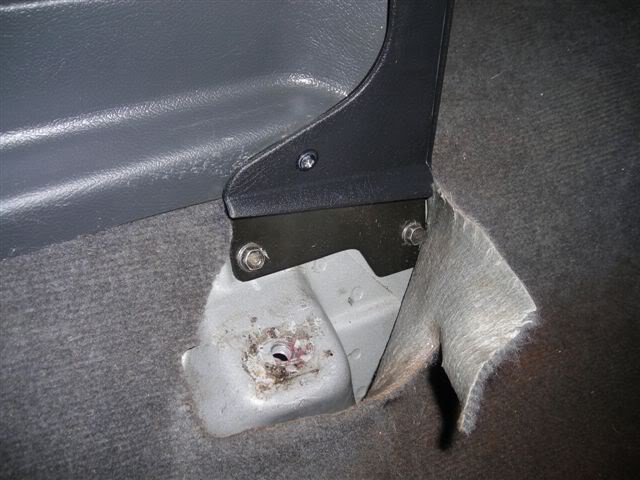 The carpet has to be cut for the mount to go through, just be patient and cut a little at a time. In the photo above you can see where the front edge of the "leg" fits up to a ridge in the floorpan, that gives a good reference to be sure it's installed square. I first tried using Tek screws, but they stripped before pulling down tight enough to suit. There are now nuts on the underside of the car,,,you'll have to trust me on this one

the carpet folds back in place:
and there you have it!