DA2EE seat swap...who knew it was so easy?
bam-bam
Council Member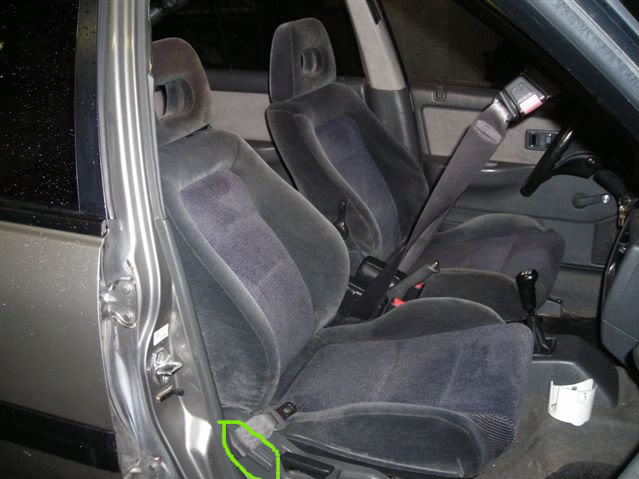 I decided to try and put some Integra seats in the wagon today

Surprisingly, it's fairly easily done.
Use the teg inner rail, and the wagon outer. The only mod to the teg inner rail is elongating the mounting holes toward the center: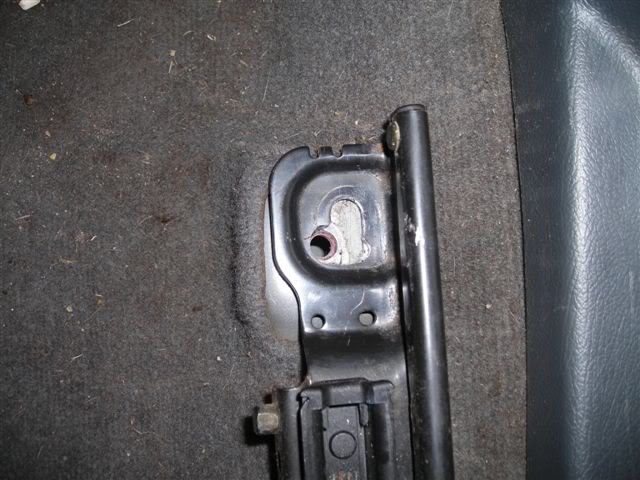 SAFETY edit: Because the seat mounting holes were enlarged I added some heavy fender washers on the retainer bolts. This one in particular, as it's the seatbelt anchor as well:
the outer (wagon) rail just requires a few simple tweaks. This dimple has to be shaved off:
and this hole doesn't line up. I just drilled a hole and installed a bolt/nut...easy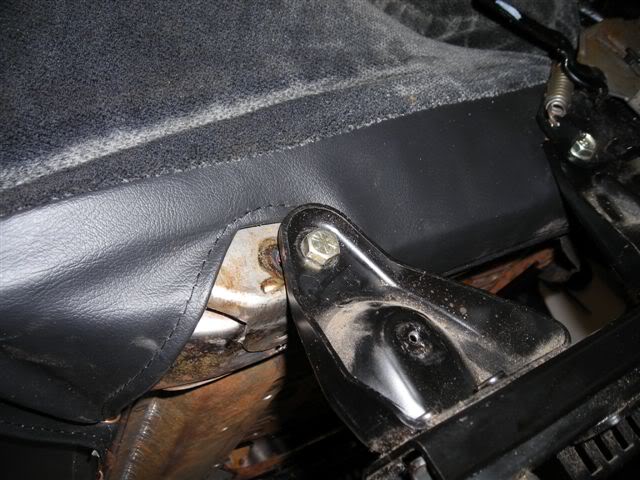 shaved the wagon plastic trim a bit to fit up:
that's about all, except I used a 1.25" spacer at the front of the inboard/teg rails, between the mount and the floor...
The auto belts are plug-n-play, everything works! The driver's seat even has adjustable lumbar support